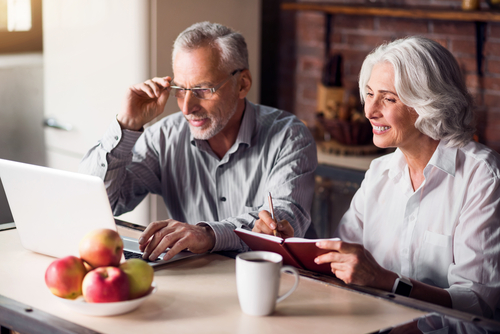 Ensure your family and friends know who to contact in the event that something unexpected happens to you.
The death or serious injury of a close family member or loved one is an emotional roller coaster and can quite often come when you least expect it.
For these reasons alone it is a good idea to have your life plan in place and ensure you have shared the important areas with the people that matter to you most.
You may think you have already done this and it is stored on a spreadsheet or in a notepad and kept in a drawer or a safe ready for that important time.
Life In cache offers you the chance to store all your information, including uploading vital documents, into the cloud for complete safety away from the risk of disasters such as flood or fire.
All your data is encrypted and stored at bank level security. Even Life in Cache employees cannot see what is in your plan.
You can also invite as many trustees into your plan allowing them to only see the section you wish them to see.
Do your family and friends know who deals with your legal matters?

Have your family got access to your finances should something unexpected happen to you?

Do the people that matter to you the most know where your life insurance documents are kept?

How do the people that matter access your medical history in case of emergency?

Your Will is vitally important to the people closest to you. Do they know who to contact should they need access to it?
Life in Cache allows you to store, control and share everything anyone would need to know if something unexpected were to happen to you;
Wills, Trusts, and Life Insurance policies.

Health and Medical information.

Financial accounts and assets.

Passport, Driver's license, etc.

Digital accounts and passwords.

Info about your home: bills, suppliers, etc.

Final wishes and funeral preferences.
And much more…
Visit www.lifeincache.com for more information
If you haven't got this in place or you have it part ready, Life In Cache will walk you through how to create the ideal plan for you and the people that matter.
You don't have to do it all at once, but we do encourage you to keep coming back and adding as much information as possible; it will really help the people that matter to you.
Start now; any information is better than none!
---
Every effort has been made to ensure this article's accuracy, please be aware no articles on the Life in Cache website constitute legal advice tailored to your individual circumstances. If you are in doubt or you act on the content within any of our articles you acknowledge you do so at your own risk. We can not be held responsible and do not accept liability for any damage or loss which may arise as a result of you relying on the information contained within.
For further information please refer to our Terms of Service